From Rocks to Riches and Back Again: The Rise and Fall of Acclaimed Restaurateur Joseph Costanzo, Jr.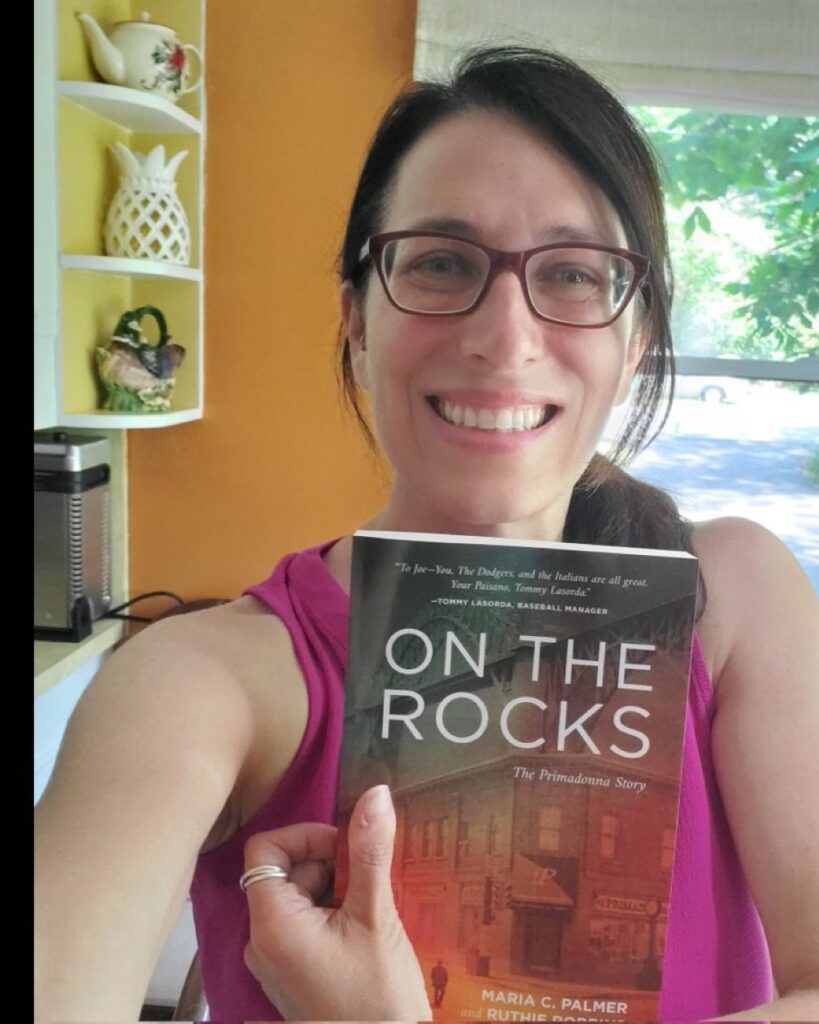 On the Rocks opens a door to the past and welcomes readers into The Primadonna, where restaurateur Joseph Costanzo, Jr., treated neighborhood regulars with the same warmth and hospitality with which he greeted the likes of Danny Aiello, Jamie Lee Curtis and Tommy Lasorda.
Written from Costanzo's perspective by his daughter Maria C. Palmer and co-author Ruthie Robbins, On the Rocks dishes up heaping helpings of nostalgia, with entertaining stories of quirky characters, delectable dishes, great memories and enduring friendships from a time when dining out was an experience to savor.
Known for its signature Southern Italian dishes that nourished stomachs and souls, The Primadonna's generous portion sizes were eclipsed only by Costanzo's larger-than-life personality, explains Palmer.
"The moment that you walked in, regardless of how busy we were, my dad was at the front of the house, and he was greeting you," Palmer recalled during a recent interview. "My dad was invested in customers. He wanted to be part of people's lives. I think that's what makes this experience so memorable. People loved being special."
On the Rocks traces Costanzo's unlikely rise from a postal worker with an impossible dream to owner of a nationally acclaimed restaurant, where the often 2-hour wait times only served to brew deeper connections, adding to the familial appeal of a community hotspot united by Costanzo's drive to turn the blue collar burb of McKees Rocks, Pennsylvania, into a sought-out destination for fine Italian dining.
But Costanzo's dream comes at a cost, and as the story unfolds, readers follow him from the day-to-day frenzy of a wildly popular restaurant, through a failed attempt to run for public office, to life behind bars.
"The restaurant was like his third child; it was the son he never had," Palmer reflected. "He was at the top of his game when everything spiraled out of control. That's what makes this story so rich. He really did the impossible. He took this nothing, failing business and turned it into this diamond in the rough. Then it all got pulled away. Just as fast as it rose, it fell."
About the Authors
Maria Costanzo Palmer is a writer and Page Turner Award Finalist for her co-authored book, On the Rocks. She is also a regular co-moderator for the Food Is Religion Club on Clubhouse. A former host on L.A. Talk Radio, she was recently featured on Food and Beverage Magazine Live, a nationally syndicated podcast, as well as iHeartRadio. Her writing has been published in OC87 Recovery Diaries, and she has made a number of media appearances.
Growing up as the oldest child of an award-winning restaurateur, Palmer unexpectedly became a daughter of the incarcerated. This experience ignited an interest in working for Get on the Bus, a nonprofit dedicated to uniting children with their incarcerated parents.
Ruthie Robbins is an award-winning educator who worked for the Montour School District in the suburbs of Pittsburgh and for Johns Hopkins Talent Development Secondary. Robbins now teaches English and Language Arts in Buffalo, New York. Well-known as co-creator of a popular amusement park interdisciplinary unit, she is currently working on other books and is preparing to launch The Writing Factory Online, a comprehensive writing program for middle schools.
For more information, please visit www.mariacpalmer.com
Amazon link: https://www.amazon.com/Rocks-Primadonna-Story-Maria-Palmer/dp/B0C67L5P2Y/