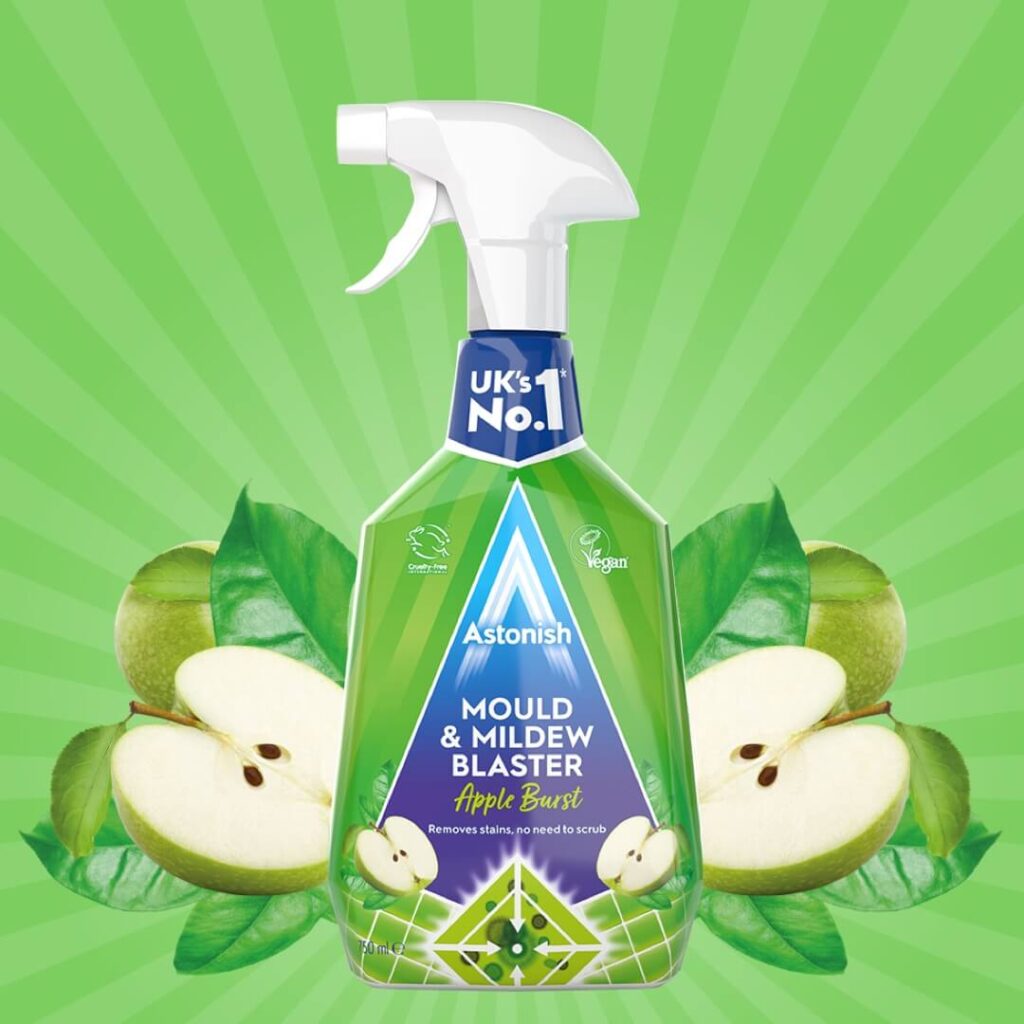 As the weather is getting colder, most of us have probably had our heating on by now. This battle between hot and cold can lead to one very annoying problem in the home – mould!
To tackle this common issue, here's insight from Olivia Young, Product Development Scientist at Astonish, to keep mould at bay during the winter period:
"The one word that any home owner or renter truly dreads – mould. It thrives in conditions that are warm and damp, so your bathrooms are likely to be the most affected place. Windows and windowsills can also be prone to mould build-up. This can be especially bad during the colder months if you've got your radiators on and there is condensation on your windows from keeping them shut – creating that warm and wet environment that is a breeding ground for mould. If left untreated, not only is it unsightly but it can also pose a serious risk to your health, so it's really important you treat it.
To keep mould at bay, there are some simple solutions you can introduce throughout home. The first is keep it ventilated. Yes, even in the cold winter months try to leave your bathroom window open for at least 10/15 minutes post shower or bath. This will get rid of any excess moisture quickly, preventing mould gathering. If you're having a repeat problem with mould in one particular area, it might be because the humidity levels are too high. You can get a dehumidifier that will help keep the levels low and reduce the risk of mould returning.
The golden rule to remember when dealing with mould is the quicker you can treat it, the better. If you leave it, it will only get worse so never ignore it! To successfully get rid of mould every time, opt for the UK's No 1 Mould & Mildew Remover, that effectively removes mould and mildew stains almost instantly, with no scrubbing necessary. Simply spray, leave for a few minutes to work its magic, then wipe. The active formula will prevent the return of any mould and mildew, offering a long-lasting solution to keep your home mould free."
Astonish Mould & Mildew – £1.25 (Available at Morrisons, Asda, Sainsbury's, Ocado, The Range and more)
The UKs No1 Mould & Mildew Remover! The Astonish Mould & Mildew blasts away tough stains and effectively removes mould and mildew stains in minutes. For a long lasting cleaning solution, it's ideal to use it regularly to help prevent the return of mould. It can be used on walls, uPVC window frames, glass, plastic shower curtains, bathroom tiles, grout, silicone sealant, concrete, sinks and plugholes – ideal for all areas throughout the home. Simply spray, leave for a few minutes then rinse or wipe clean.